Until her stay in prison, Jane * could not sew.
But during her time at Mary Hutchinson Women's Prison on Hobart's East Bank, she learned to sew everything from quilts to bags and pajamas.
Lately, she has turned to baby clothes for parents in need.
"It's something that has really helped me spend my time here," she told ABC Radio Hobart.
Six months ago, the prison teamed up with Tassie Mums, a charity that provides essentials to new parents who go it hard.
"Personally, I don't have kids, but knowing that I'm making a difference and being able to help where we are from means a lot," said Jane.
Baby items "made with love"
Tassie Mums founder Clair Harris said that over the past six years, the association has grown to 60 volunteers, with around 70 organizations involved in distributing baby care kits.
Last month alone, the initiative helped 104 children.
"I couldn't imagine not having these essentials for my children when they are born," Ms. Harris said.
A member of the association's committee put Tassie Mums in touch with the women's prison.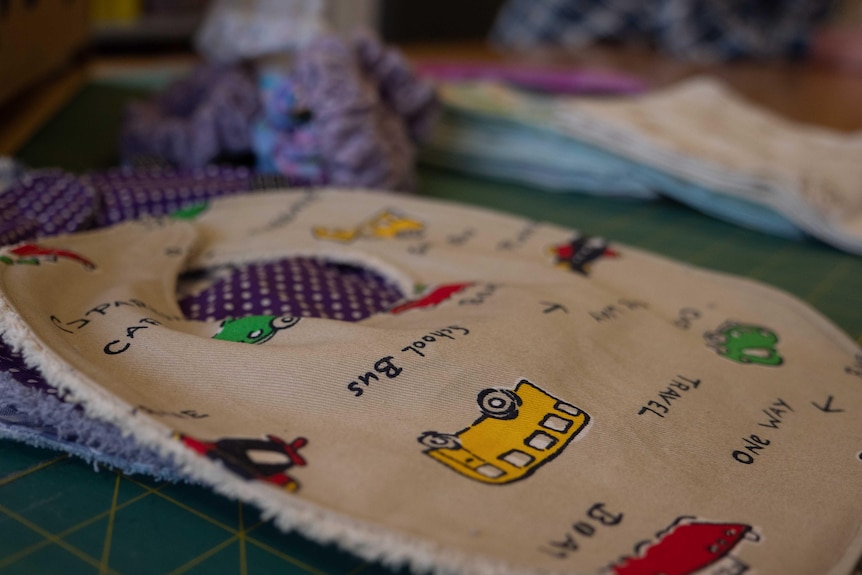 In addition to inmate-made bibs, clothes, bags, toys and play mats, Tassie Moms complete their starter kits by adding toiletries and diapers.
The packs are then sent to the Royal Hobart Hospital, Child and Family Health Centers and Mission Australia.
"I hope the people who spend time and love creating these things get heartfelt notes," Ms. Harris said.
"All of these beautiful little handmade items… are all really appreciated."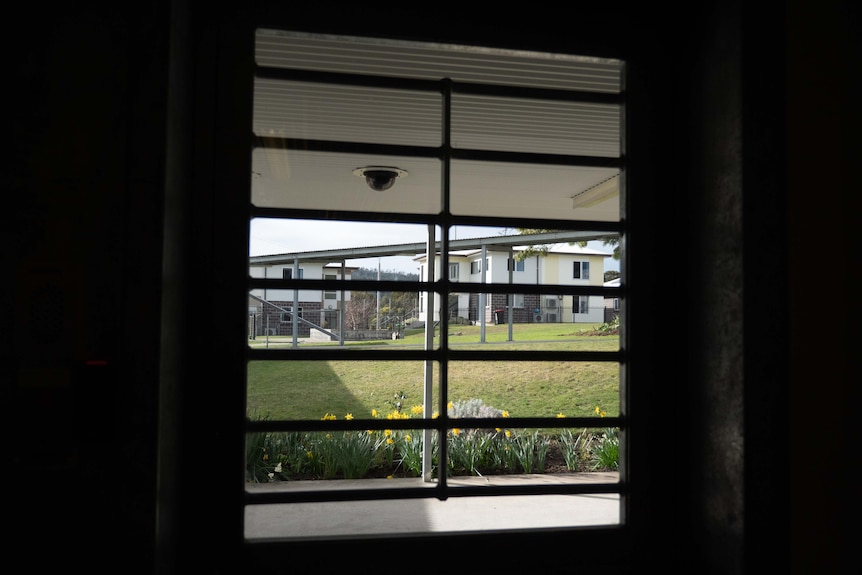 Sewing needs "good headroom"
Jane first took sewing lessons in prison through training provider TAFE, and said the sky is the limit when it comes to her abilities now.
"I had no idea how to sew at all, I actually sewed my 7th grade pillow to the floor and barely pulled it off and hadn't sewn since," she said.
"Now I can do just about anything."
She's made quilts, scrunchies, bandanas, changing mats, toys and coveralls, all of which end up in starter kits for parents.
But Jane admits that learning to sew wasn't a walk in the park.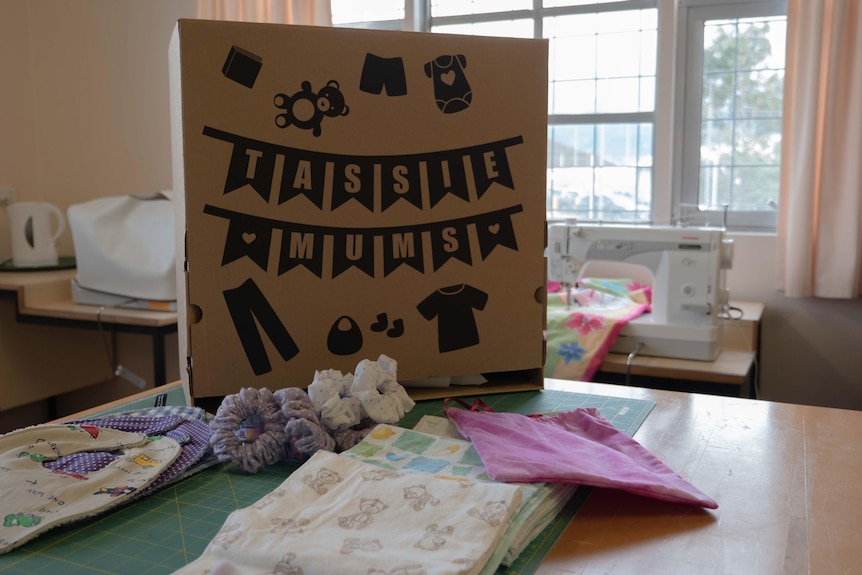 "Learning it was a bit of a touch and go, there were times when I stopped for long periods of time," she said.
"Being in the right headspace is really important for this stuff.
She said that the sewing had proven to be quite therapeutic and that it was a good way to clear your mind.
"It was great to fill my time at the start," she said.
"Especially some bibs and the like, it's more silly stitching that allows you to turn off and calm down and go somewhere a little better."
But now Jane not only really enjoys it and finds the job rewarding, she says having sewing skills will be "super handy" when she gets out of prison as it opens up job opportunities for her.
"They can make the difference"
Nathan O'Dowd, superintendent of Mary Hutchinson Women's Prison, said the sewing project was a big success.
"Of all the things we have done, I have probably seen the greatest passion for this project," said Mr. O'Dowd.
When Tassie Mums first contacted, he said he believed the initiative would resonate with the prisoners.
Mr O'Dowd said the positive feedback the program had received was passed on to the women.
"It's important that we say, 'Hey guys you are doing a really good job and everyone is really grateful for what you give back,'" he said.
"It gives them something to look forward to and to focus on. They can make a difference and they make a difference.
Mr O'Dowd said the purpose of the prison was not just to lock people up.
"It's to try to give you new skills, to rebuild yourself and to send you back to society happier, healthier and hopefully more qualified so that you can go looking for a job," he said. -he declares.
He said unlike the prisoners, he hadn't quite mastered his sewing skills yet – yet.
"I was told at the beginning that my job would be to stuff [toys], so I stayed with that, "he said.
The women also made dog blankets for the Dogs Home of Tasmania and retired sled dogs.
* The name has been changed.